An organization tool to establish the defining aspects of a communications campaign that set the parameters for developing a narrative.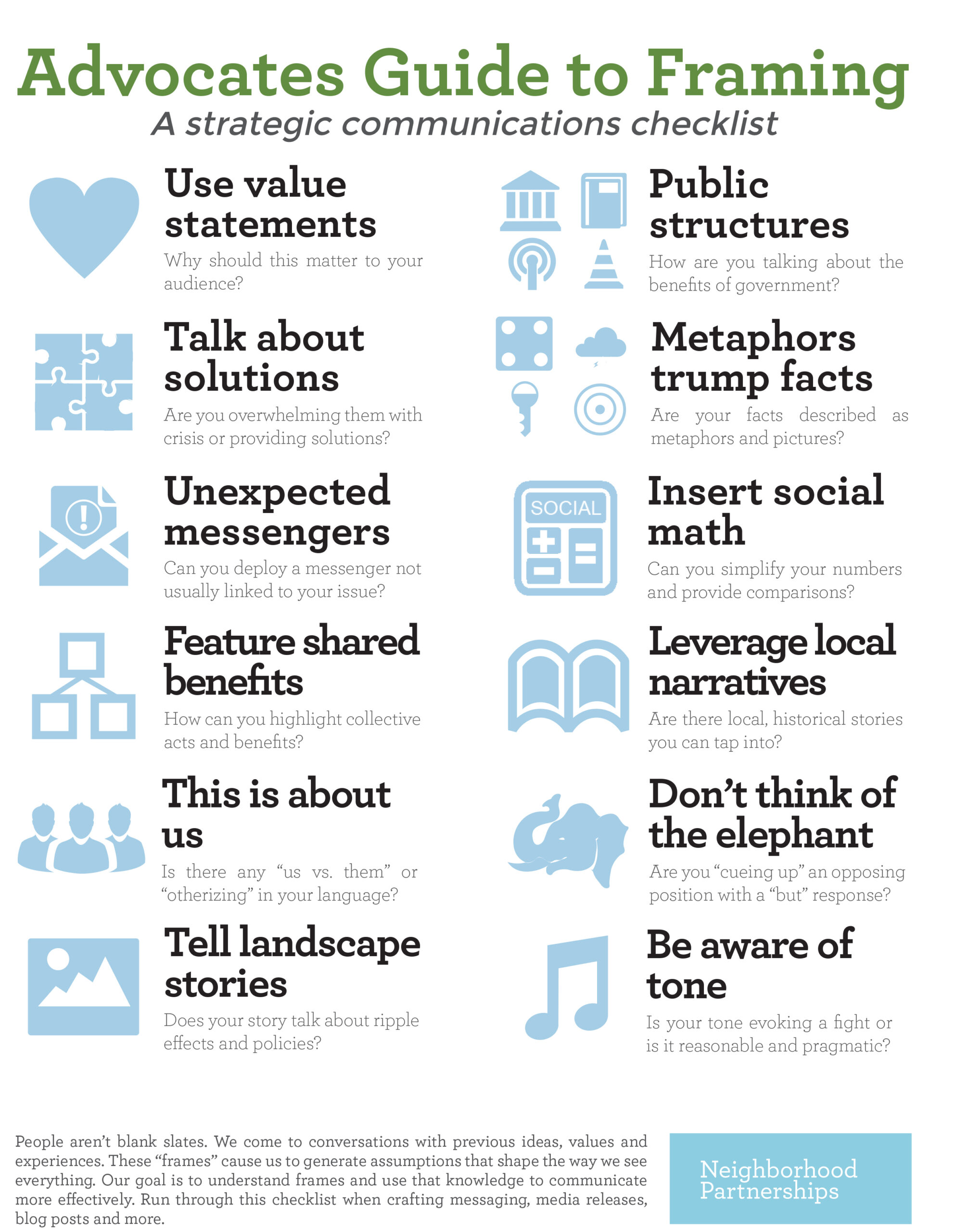 A strategic communications checklist.

This video offers a dynamic visualization of our initiative's Seize the Narrative Playbook. Watch, learn, enjoy — and then dig in further to our Playbook and additional resources.